Ansitz Helmsdorf – Farm holidays in Lana – Merano
Your friendly hosts – the Santer family – welcome you to the medieval estate Ansitz Helmsdorf, and invite you and your family to enjoy memorable holidays high above the cultural city of Merano. Formerly built as a medieval residential castle, the estate close to Lana not only offers you a fantastic view over the Adige Valley, but also a very special living ambiance. Where once chivalrous knights and noble ladies lived, today in the two holiday apartments you can enjoy meter-thick castle walls, creaky wood floors and ornate furniture made of solid wood, and yet benefit from modern comforts. It is the perfect blend of tradition and modernity that gives the estate its special fascination and provides unique scenery for your farm holidays in Lana.

Organic Farm Holidays in South Tyrol Foiana / Lana
The Santer family successfully farms the 800 years old property, which ​​today has developed a good reputation as an organic fruit farm. Therefore, during your holiday on an organic farm in South Tyrol in Foiana Lana you will not only enjoy home-grown vegetables and fruits, but also a number of house specialties. A holiday on an organic farm in Foiana Lana means not only to live among the ancient walls of the residence, but also to actively participate in the daily life on an organic farm. Together with your children you can help with the fruit harvest, assist the farmer's wife in the garden or help caring for our farm animals – together with your family, here you can experience farm life first-hand.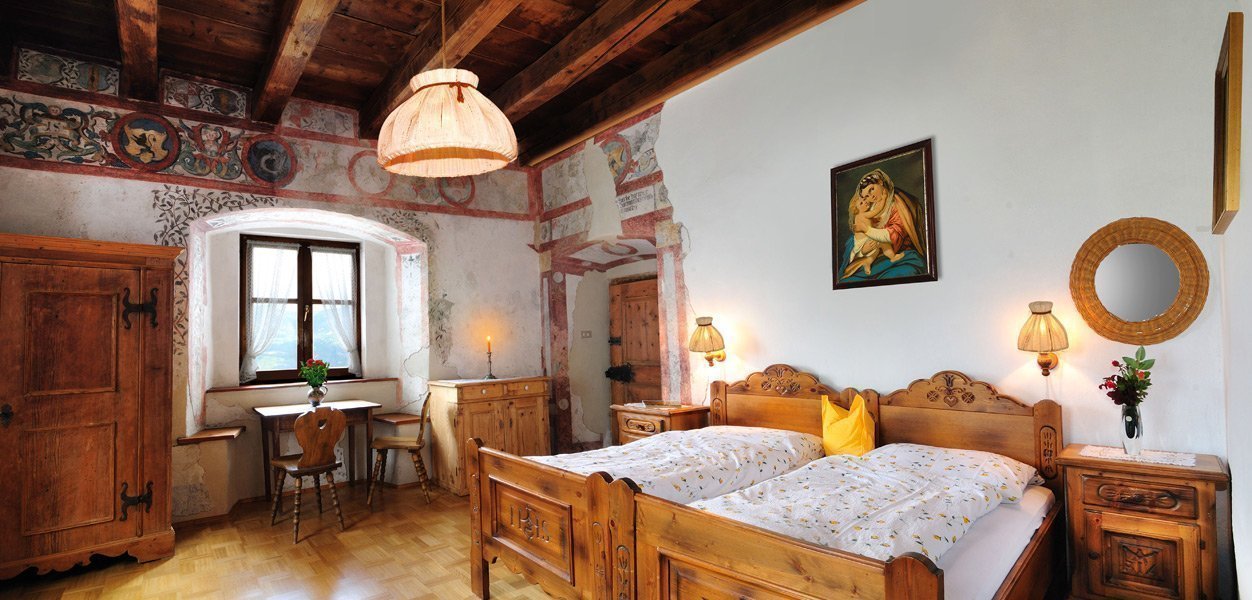 Holidays in Lana – Merano
Throughout the entire year, you will experience unforgettable holidays with your family on our estate in Lana. In the summer, the upper Adige Valley is perfect for exciting biking and walking tours; during autumn you can experience the "Törggelen" tradition, while the advent in Merano counts among the most suggestive seasons in South Tyrol. Between November and April, more than 40 km of downhill slopes in the ski resort Merano 2000 will guarantee unique skiing holidays. No matter which season you choose for your holiday in Lana – throughout the year a variety of cultural and sport highlights are awaiting you.